Post by hopingforachange on Oct 26, 2017 10:20:40 GMT -5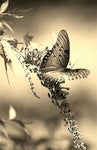 I don't know why you take this so personally and seem so mad about this. I find it a turnoff when men pose on dating sites holding big fish. So what? Obviously we are not trying to date each other. I probably am not the type of woman you are attracted to. Doesn't bother me. To each his/her own.
My point about the big fish pictures is that I think some — not all men — may not realize that at least some women who might otherwise be attracted to those men may not due to the picture. Given that many men here have said it's very hard for them to get women on dating sites to respond, it seems at least some men might appreciate women's viewpoints on this so the men can portray themselves in the best way to attract women.
The lack of allure of men holding big fish has been a joke among my women friends including women who camp. Women have commented, "is that supposed to be a hint about the size of his dick?"
Most women don't like to fish. Unless one only want to date women who do (and if that's what's important for you, go for it! No judgment from me. To each his own.), it probably is a good idea to rethink whether that is how you want to represent yourself in a dating site to attract women partners. At least some might want to consider whether they want that as their only or cover picture.
An analogy might be a woman's using as her main photo one of her wearing a full length tutu. Since relatively few men love ballet, her picture might be a turnoff to many men. She might think she's portraying feminine beauty. Men might think that with her, they'd be sentenced to long nights in uncomfortable seats watching something boring.
When I was on online dating sites, I researched what kind of picture to post to attract men. I learned that men like shots that show one's whole body because most men want to know what the woman's figure looks like. So, I made sure that one of my pictures was a head to toe clothed shot of me.
2 words: Dancers Ass
🤤🤤
Any man that can't occasionally go to the ballet can't be a sex person and no one needs that type of negativity in thier life.