Post by tamara68 on Nov 12, 2017 13:05:17 GMT -5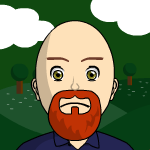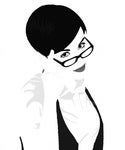 So I have contacted my lawyer about it. I will need a Dutch lawyer too, to work together with my Belgian one. This request itself shouldn't be a lot of work. But the costs are high. So that worries me obviously. Finances are hard to predict. My savings could be exactly enough to cover the costs, or I could get a debt. I hope it won't be too bad in the end. And I hope it will go well with my daughter. Time is running out, and I am worried about what the stress is doing to my daughter and her dad.
He has stated that if I send anything by post, he will throw it away. I am afraid that that applies to cards or presents for my daughter as well. And she doesn't respond to email. I have asked school if I could send cards to her at the school address. But they don't want that to avoid being part of the conflict between her parents. They also dont want child services to talk with her at school.
That's very strange. I admit I only have experience with the American school system, but school is the one place where child services frequently tries to talk to children because it's the one place where they can guarantee that the child will be so they don't have to search for them. Schools always cooperate with them because it's in the child's best interest and often, abusive parents will hide their children by just simply not being home.
Also, if there's no legal reason that a parent doesn't have access (no restraining orders, no alleged abuse, nothing on paper to warrant denying access) many school guidance counselors are happy to give children mail from a parent if the child can't get it at home. It's done discreetly to protect the child's privacy and not draw attention to a rough home life. Some parents even visit their children at the school if the other parent is denying access without reason.
I think it is strange too. Even though I understand their argument. And as far as I know it happens very often that childservices contact children at school. I also think that if a judge would give instructions for taking my daughter away from her dad, they would do that at school most likely. But now the child services don't have a mandate from court yet. So I guess that is what makes the difference.