Post by shamwow on Aug 31, 2017 19:09:01 GMT -5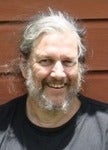 I've always had a horror of addiction - including alcohol. I have, basically, an addictive personality, but I also have some kind of built in warning bell.
In my student days at one stage I found myself in the same bar every night, drinking a beer or two, and walking home, but - slightly inebriated, not quite in a straight line. When I
realized I'd been doing this for weeks, I just stopped. Stay home, drink tea, read a book. I was far from being physically addicted. But neither did I want to go there.
Had a lover once, maybe the best lover I've ever had, a beautiful Polish lady who lived in my neighbourhood. She'd demolish a bottle of red every night.
It scared me so much, that I slipped away, since she just dismissed my concern out of hand, I had no idea where she'd end up going.
A glass or red or two in the evening is ok for most people - but alcohol as a crutch, be it for 'Dutch courage' or be it as a 'forgetting agent' -- no, just
don't go there. I have (had) dry alcoholic friends, and I know one or two people who have not stopped. Excessive alcohol use leads to changes in the personality that I find
... unappealing, in the long run. Loss of empathy and sensitivity to start with. Tunnel vision. A blinkered, almost narcissist-like mode of interaction in the
long run that ends up just bulldozing other people. Even if you don't lose your cognitive abilities ...
To me that is a horror, if applied to myself as a possible future, and that's enough of a deterrent for me not to get drunk, ever. Much like my horror of
dementia or senility or mental illness. (I spent too much time dealing with all of those already).
Similarly I have seen what happens to people who smoke Mary Jane to excess daily (known guys who have the first joint before breakfast to get through the day).
Ultimately they turn into a vegetable-on-the-couch, of no use to themselves or anyone else. (I guess EO can attest to that).
I used to smoke that, very occasionally, but some cancer research convinced me to stop. And I never did smoke it to blank out my woes, or the horrid-to-me universe.
Just for the occasional light buzz. Watching "Conan the Barbarian" with Schwarzenegger after a spliff had me rolling on the floor, crying with laughter ...

No need to go into my handful of junkie friends way back when ... everybody knows about that.
Just don't use mind-altering substances to deal with problems, with pain. Just
don't
. My personal emergency regime is: if I have issues that really hurt or depress me, I
immediately stop drinking or using anything else that might interfere with my mind.
Much better to endure with a clear head, and work on solutions. I.M.O.
I would even refuse anti-depressants if I was clinically depressed (although not chronically, that might be a different situation). Been there, done that, twice, and
I do have the t-shirt, too.
love, -P.
A "glass" of wine is relative thing. I own wine glass that holds an entire bottle. Used to joke I'd only have 2 glasses of wine before bed.... Hmmm.... Doesn't seem as funny now as it used to be.