Post by CreelUnion on Aug 14, 2017 12:38:42 GMT -5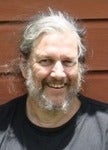 CreelUnion
- why are you ashamed of "where you have driven this" ? have you treated your wife so badly, abused her, so she cut you out of her life, her love?
- what on earth would make your wife mad about you seeking counseling? I wonder. Obviously, there's some deep shit buried some place. Seriously.
- did you hear from your pastor why she hates you? That would be interesting to hear. Hate --- now that takes some Bad Things to happen. Or ... well, it's obvious, innit?
What I am trying to say is this: I totally understand why you have a heart of lead in your chest right now. You'd have to be a stonefaced sociopath not to feel
unhappy, stressed, pained in this situation, and you will question yourself, as any senstitive, sensible human would do.
That's why I asked the questions above - maybe the answers can ease your guilt, which may be entirely inappropriate. Maybe they can
salve your conscience a little. Although, the pain and upset will probably hang around for a good while.
My best wishes to you.
petrushka
,
- why are you ashamed of "where you have driven this" ? have you treated your wife so badly, abused her, so she cut you out of her life, her love?
Because I sought and chose this woman based on a set of flawed premises. I'll spare everyone the "Christian" lingo, but my criteria at that time was inconsistent with any kind of relational success. I had a set of idols I was serving and I found a wife that worshiped similar ones. The biggest inconsistency was that while I was worshiping myself, she was pursuing a different god, Herself. By the time I pulled my head out of my butt, I had involved two kids in this thing.
- what on earth would make your wife mad about you seeking counseling? I wonder. Obviously, there's some deep shit buried some place. Seriously.
Petrushka, while I am pretty badly flawed myself, I was able to find someone possibly worse than me. The answer to this one is a big key to why things devolved so quickly of late and also address your last question:
- did you hear from your pastor why she hates you? That would be interesting to hear. Hate --- now that takes some Bad Things to happen. Or ... well, it's obvious, innit?
So here's the Cliff's Notes of the marriage and the downfall:
My wife was a tall, successful, attractive woman. She had all the appearance of sophistication without any of the substance. She had been married once before. I was never married. While I had lived all over the place and done a lot of stuff, I was not terribly worldly savvy.
While we were dating, I had a weird feeling. As soon as I ask her to marry me, Sex starts to stop. That and she starts being weird around my family.
Shortly after we get married, she hates my mother and is berating me. At one point, she even begins to call me a "Moma's Boy". Never had heard that one before. I moved out of my folks home at 18, joined the USMC, graduated from the university with a professional degree, and was living 300 miles from the state where I grew up. Wife also started comparing me unfavorably with her X-Husband. She had married him right out of his mother's home when he was 29, and they moved into HIS folks' apartment. When she divorced a year and a half later, he (Great Guy that he was) stuck her with $10,000 in credit card debt that she still had when I met her.
About Now, everyone should be saying: Creel, What were you thinking?
So, she's threatening to divorce me at 3 months. and from that point forward, it's abject misery. I'd say we were technically sexless by the end of the first year (Less than once/month). By 8 years, we were going 1.5 to two years between sex.
Throughout this time, she was having quarterly melt-downs, telling me how much she hates me, threatening to divorce me
This is so embarrassing
But at around the 3rd year, she starts this thing where she would tell me she's concerned about my sanity. That I don't seem to be dealing with reality well, etc. At this time I had grown tired of worshiping myself, my business, money, etc. I was becoming introspective, etc. These accusations rocked me somewhat. So I took them to my business partner -- old friend -- told him what was happening and asked if it would be OK if I relinquished my share of the business and became an employee so I could sort out my mental illness. He assured me that I was perfectly sane, but that he would allow me to take my shares off the books to convince my wife I was no longer in ownership of the company. Maybe that would make her happy.
So, I took that back to her: I've relinquished my ownership in the company. No more slaving like I own the place!! Being a fairly sharp woman, she asked if that also meant no more Shareholder Draws. NOPE, we won't have to worry or deal with those anymore either.
WOAH! Wait A minute!! Creel, My Dear, you're so literal and extreme!!! Lots not throw the baby out with the bath water!!!
So, from this point on -- and for a number of other reasons -- I stopped listening to her. I did my thing. And we drifted apart.
STILL, she was invested -- obsessed -- over convincing me that I had severe mental health issues. And this continued.
Also, as the years went on, I became more and more isolated from my family. She hated each and everyone of them. Top to bottom. She began to hate all my friends and associates. AND everything related to them. Eventually, the only path to peace was never talking about me, my business, my family, my friends, ect. We talked about her. And we grew further and further apart.
So this past year, my kids were freshmen in high school. She has become an overbearing child worshiper. One of the results of this are her obsession that "SHE" has to get them through high school. This results in me coming home -- or in some cases getting calls at the office -- with her having shouting matches with my 15/16 year old son in terms of "Fuck YOU", "NO, FUCK YOU".
Mrs. Union! What are you doing?
Mrs Union needs a job. She needs to get out.
Please get a job. Let the kids fail. Not everyone is an academic. Like you. Let them BE.
You cannot FORCE Math on someone. It has to be voluntary.
Even the kids' counselors tell her this. She cannot hear it and will not listen.
OK, You asked about the conversation with Pastor.
Wife has not worshiped with me for years. Fine. I don't want to be a Church Nazi anyway. But at some point I tell my pastor that I'm getting close to done. I've told wife that for years. She should not be surprised.
Wife meets with pastor and -- to my deep surprise -- relates the following:
1. She does not believe Sex has anything to do with Marriage. Pastor cannot convince her to rethink this. He's clearly baffled. I'm watching this. Later that week, I catch her searching the internet for books or counselors that advocate sexless marriages. My wife has been a convicted sexless advocate for all this time, and has been BSing me into thinking that If I can do some tricks, the sex will come back.
2. She explains how and why she hates me. Yes, it's pretty bad. Some of the things I actually did do. Others I cannot remember, but they sure sound like me. But in all of it, there is are clearly great reasons to hate me. And every time we talk, we can go on for hours without me saying a word, with her just recounting the time I did.... or ..... and how could a woman want to be intimate with that? I understand.
3. Here's a really funny one: She explains to this pastor that has known me for about 10+ years that I'm "Delusional". She also tells him that she's the only one that will tell me. I'm listening to this in unbelief. Does she know what she's saying? Does she know how this looks? She tells him to his face that he knows I'm nuts, but because I'm the president of the congregation, he doesn't want to ruffle my feathers. My friends don't care enough to deal with my response to them trying to help me get sane. My business partner does not want to get me off my game. My brother doesn't care. My employees are afraid of me, etc. She's the only one that cares enough to help me with this. I have a meeting to get to, so after listening to this for an hour and a half, I leave. I guess heard him suggesting that I'm not insane, and calling me that is not constructive. He assures her that he would tell me if I was. I guess he was never able to get her off of it as it keeps coming up every time we talk.
I never fully understood her problem with the counseling. At one point, when she found out that my business partner's wife knew I was in counseling and why, she was totally irate. I'm thinking that as long as our little deal was a big secret, it was OK. I'm thinking she just didn't want anyone knowing about it all.
But these arguments were awesome:
"Creel, why are you going to counseling."
"Because you and I have been rehashing the same stuff for 20 years. That's nutty. One or both of us has a problem. If it's me, then I estimate there's a 75% chance that if I get better, we'll get at least a little better. "
"That's total BullShit. You're crazy."
"Well then, that's an even better reason for me to get help."
-------------------------
I promised myself -- and stated so on this and/or the previous EP forum -- that when my effectiveness as a husband, father, and human being is better served out of the marriage -- I would leave.
Over the past year, it has become shockingly clear that all I'm doing is funding the demise of my kids at the hands of a woman with serious problems.
I suspect she has a personality disorder from childhood trauma.
Some familiar with the situation believe that with me out of the house, she'll start taking some of this out on one or both of the kids. When that happens, they will come live with me. And the fact that she's going to have to get a job now will at least limit their exposure to her.
That's the plan anyway.