Post by greatcoastal on Sept 13, 2017 7:04:02 GMT -5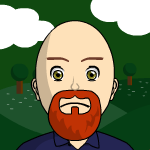 Happy wife happy life syndrome. Keeping the peace at all cost syndrome. The FOG (Fear Obligation Guilt) syndrome.
It takes a couple of major tipping points for most of us. A forum like this is a big help. Surrounding yourself with new friends who have a healthy relationship helps.
There is going to be the ,anger, resentment, grief, and fear. It's a process alright! Just being aware of what has happened to you, that you are a victim is half the battle.
Then comes the changing process, the healing.
Let me share a recent example. WE just had hurricane Irma hit our neighborhood. Our power is back on, It's time to drain about 5 inches off the pool. I run the hose to the street (like always) I have already been diligently cleaning the street for my neighbors who left. During the hurricane I was out at my neighbors driveway, clearing piles of debris from the gutters and drain in front of his house. I was 100% sure the path was clear before draining the pool.
There's a knock on the door? It's my neighbor. (the one who hasn't said a word to me in 14 yrs. The one who's teen age boys are too arrogant to hang out with my teens) He want's me to stop draining the pool because there's leaves clogging up the gutter. I tell him, " I was heading for the back yard to turn off the pump when he came to the door, I'm done anyways". I then inform him " I know all about your drain, I was down in your driveway cleaning it out three times during the hurricane, and the one across the street. Who do you think cleared your street and driveway so you could get home?"
The neighbor changed the subject-like my wife does-,he said, "are you draining your whole pool? Can't you slow down the water flow?" I tell him , Like I said, I'm turning it off, I'm done, I'm only taking a few inches out". I also know that I've never seen this guy or his sons clean or drain their pool, they hire someone to do it. So he really has no clue about what he's even talking about!
I later wished I had also told him, "keep your gutter clear as you pile all those leaves and branches in the road, I won't keep doing it for you" .
I 've learned a lot from this divorce, SM, manipulative controller journey. I didn't put up with my neighbors SHIT for long. I got angry, yet stayed somewhat calm. I took action by putting him in his place. I doubt he will be knocking on my door anytime soon. I knew the truth. There was no problem, and there wasn't going to be any problem.
Is there going to be anger and resentment on my part? No. Will I speak to him again? Yes. Am I aware of what I'm dealing with? very much so. I treat my neighbors like I treat a store where I get lousy service. I only go there when I have to, any other time I go somewhere else, and avoid that place. The same will be true with my marriage and this divorce.