Post by bballgirl on Jan 17, 2017 8:05:51 GMT -5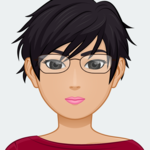 Welcome Carol. So sorry you are here because of your SM.
We are a great support group and I hope it helps.
I would say to focus on yourself and have a two or three year goal to get out of your marriage. First get a job. Gain independence, listen to music, exercise, read books, create a support network and outlet for yourself with friends and family, pedicures, massages, maybe try individual therapy, etc.
Get a job and save money then plan your exit. I would talk to an attorney too, consults are free.