Post by greatcoastal on Apr 29, 2017 11:52:06 GMT -5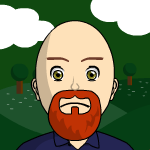 Name 2 (or 3) options.
Not in the mood for those? Ok I will make what I want. You're a big girl, you'll figure it out when you're hungry later.
Stop catering to her on this kind of crap. And especially stop if it makes you want to complain about it.
She (they) use this sort of stuff to reinforce our habit of running around trying to please them. Reinforces our inferiority that we can't come up with something they want.
Tough titties. You don't like what I'm offering the go without.
(Oh how it applies to the bedroom tho!)
But overdoing for a refuser in the non-bedroom issues will not convince them to take care of the sex life. So desist. Especially if it's frustrating you.
Oh, I have stopped playing that losing game. I'm new here and just going through old threads. This one made me laugh. If she doesn't like my first 3 options, and doesn't offer an alternative, I eat fridge leftovers and she has cereal. Didn't mean to sound whiney but I thought I would pile on to what I consider a joke now.😃
No offense, I am guilty of the same thing. Caving, settling, keeping the peace. Yet think about it? You offered many things. Being seen together, traveling together, buying together, communicating together, watching each other in public, both being served, no cleaning up for either of you, opening the opportunity to then do more things together.
Take it a step deeper. Your intimacy/sex life.
Leftovers: You get to live on the memories, your on your own. Rejected.
Cereal: She has just enough to keep her content, almost like doing nothing at all.
Try this. This week I am going to try a new restaurant. I am going to try a new food, I am going to invite a neighbor or an old friend. I am going to pay for both of us. Go for it, live life one day at a time. Let her eat cereal, and don't blink over the cost. She was invited. Same for wives too.
(My Daughter tried key lime pie for the first time last night, and I had Parmesan cheese chicken wings instead of BBQ. Just the two of us. My STBX went off to eat with her 85 yr. old daddy.....again.) The first seats available where at the end o the bar. Kind of a weird L shape. The only lady there was seated about 3 ft across from me. The guy beside me was hitting on her (some). I concentrated on my daughter. She had just performed her first solo with her school chorus class, at the high school auditorium, we had much to be happy about! I was far nicer dressed than the man beside me. He smelled like beer, ( I had a cup of water) he wore a baseball hat, long hair, and tattoos. We were "different" from each other. She kept smiling at me, and eventually spoke with my daughter.
It's good to get out of the house!