Post by GeekGoddess on Nov 19, 2016 0:01:19 GMT -5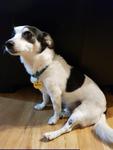 "Almost called the lawyer and realized what's holding me back is lack of funds"
-
In my jurisdiction, the initial lawyer consult is invariably free.
-
Do you have a reasonable idea of what you and your spouses net assets are ?
If you divide that figure by two, then there is an approximation of how much money *you* would get out of a divorce.
Does your position of "lacking funds" still hold good ?
Posted by warmwaysyesterday at 9:56am

Good point Baz. I'll ask hot how much and when she needs to be paid. I know what are net assets are. My concern was that I wouldn't be able to pay her until after the divorce when I believe she'd need compensation throughout the process.

Warmways is right. Baz is correct that in almost all jurisdictions, there would be a 50/50 split in marital assets, we all know this. But what to do for that initial payment, after the 1/2 hour (or whatever) free consultation. It's very common here in the states that the attorney want's $1000 to $1500 payment up front for uncontested and up to $3000 to $4000 for contested divorces, before they will lift a finger. That's a lot of money up front....and usually pretty hard to hide that it's been spent. Also, a lot of women can't necessarily get a loan because their biggest assets....vehicles and homes, are joint owned and it takes both owner's signatures to secure a cash loan on that asset. I see this as a very difficult issue when it comes to initiating a divorce.
On top of that, there is the concept of penalties for pre-filing misappropriation of martial funds for the benefit of only one spouse. These rules are intended to keep a spouse from hiding money, or spending large amounts just prior to filing for a divorce in an attempt to keep a larger share. But a wide number of courts have ruled that a spouse spending money on a divorce attorney falls under these rules and laws, as it only benefits the filing spouse!!! WTF!! So? Where do you get the money to initiate a divorce. You can't get a loan. You can't use marital funds. you can't even use your own paycheck that you set aside because.....50% is the other person's as marital assets! A horrible catch 22.
I have seen a lot of people, mostly women, get trapped by this inequity in securing the services of an attorney. I imagine a lot of people here are held back by this issue. Worthy of discussion.......
I put my $1500 retainer fee on the credit card. Started paying it off as I was able. Lawyer refunded me - like $600 I think - after it was all done. That check then when to the credit card company.
I know it's different for a non-employed spouse. But if you work, then you can pay it off easier than it seems like.
For me, this was a huge victory to wrest control of my finances from him, bet on myself, and make good on that bet when the house FINALLY sold. I haven't ever looked at how much interest this "loan to myself" cost because truth is, I would still pay more if I had to in order to be as free as I am now.
My life has a different, more direct feeling to it than before. It is mine - finally- to do with as I see fit. That is priceless.